Top 10 Best Textile Industries in India
Since a long period of time the textile industries in India is said to be the second biggest employment sector which so far includes both skilled labour and less skilled labour. For the enhancement of the economical growth of India textile industry has played a great role just after the agriculture department. Textile products are greatly manufactured and exported by many big industries. Over 35 million of people are offered direct employment and we can say that textile sectors are one of the greatest contributors in India with approx 11 per cent of total exports. Basically the textile industries have two broad segments. First, the unorganised sector which consists of sericulture, handloom and handicrafts which are operated on a small scale through traditional methods and tools. Secondly, the organised sector consisting of spinning, garments segment an apparel which make use of modern machinery and techniques such as economies of scale.
Let's discuss the top 10 leading textile industries of India:
10. Mysore Silk Factory
This factory is located in the heart of the Mysore city and is spread over acres. It produces silk weaving in a bulk in the country Mysore. The factory is provided with the best equipments so as to provide the best silk. In the year 1930 the factory started with just 10 looms, today boasts of more than 159 looms. The machines used for the purpose are mostly imported from Switzerland and Japan. This silk industry works under the ownership of Karnataka Silk Industries Corporation (KSIC) which is a Karnataka based silk industry. The list of their products include various items of great quality such as yarn silk, suits, sarees, slawar kameez, fabrics, pure silk, shirt, silk dhoti, and much more.
Website: www.ksicsilk.com/web/MysoreFactory
9. Lakshmi Mills
This Company was established n the year 1910. Lakshmi Mills is a South Indian based company. The headquarters of this industry is situated in Coimbatore. The product list of this company includes weaving, textile yarn, textile garments, spinning and many more. Supposedly, the company's annual gross turnover is 27 million dollar.
Website: www.lakshmimills.com
8. JCT Ltd
JCT Ltd is another name of trust in the book of textile industry. This industry produces polyester in huge quantity. This industry has been taken in consideration as one of the largest and widest manufacturer of nylon polyester, cotton yarn and natural fabric. The fabrics which are been produced by the company, covers multiple blends such as yarn polyester, nylon polyester, cotton polyester and many more. This industry is henceforth ranked in the list of top 10 textile industries with annual gross turnover of 70 million dollar.
Website: www.jct.co.in
7. Fabindia
Fabindia comes under the count of the strongest contenders in the field of textile industry. In Indian market it can be treated as a giant retailer. This company has around 150 stores across the country as well as in the abroad. Its annual turnover is considered to be 68 million dollars. The company houses their products from the corner and nook of the country for the purpose of enhancing the employment opportunity in the rural part of India.
Website: www.fabindia.com
6. Reliance Textiles
Reliance textile comes under the flagship of Reliance Industries Ltd as a foremost subsidiary company. It was established in the year 1966. This company's manufacturing product list includes polyester, silk amino fabrics, synthetic fabrics, water repellent fabrics, auto textiles and many more.
5. Grasim Industries
The Grasim Company comes under the flagship of Aditya Birla Group of Industries. The company was established in the year of 1947 and is said to be one of the most renowned companies in the field of textile. The manufacturing product list of this industry includes pulp, yarn, viscose staple fibre, textiles, chemicals and cement. This industry has its manufacturing plant in many abroad countries such as Canada, Sri Lanka, Sweden, Bangladesh, China, and Middle East.
Website: www.grasim.com
4. Raymond's
Raymond is the name of reliable industry which was established in the year 1925. The headquarters of this industry is situated in Thane, Mumbai. This industry is considered as the largest Worsted Fabric producer in India and also it is considered as biggest textile for woollen fabric production as well as it is the highest ranked exporter of textile in abroad. It supplies its products in countries like Japan, USA, Canada and many more. It also deals with the ownership of various brands such as Parx, Raymond, Park Avenue, Color Plus.
Website: www.raymond.in
3. Bombay Dyeing
It has a strongest presence in the history of India. The headquarters of this industry is situated in Mumbai. This industry has been leading the Indian market from almost 130 years and was established in the year of 1879. The product list of this industry includes quilts, towels, industrial fabrics, bed linen, furnishings and accessories and it is known that they also get engaged in chemical manufacturing. In India they have around 350 stores and 2000 multi stores.
Website: www.bombaydyeing.com
2. Arvind Mills
Arvind Mills was established in the year 1931 and is considered as one of the oldest textile industry in India. Its headquarter is situated in Ahmadabad, Gujarat. It is one of the biggest manufacturers of denim products and it also exports the products outside the country. The products include woven, denim, retail, telecom, knits, engineering and agri business.
Website: www.arvind.com
1. Vardhaman Textiles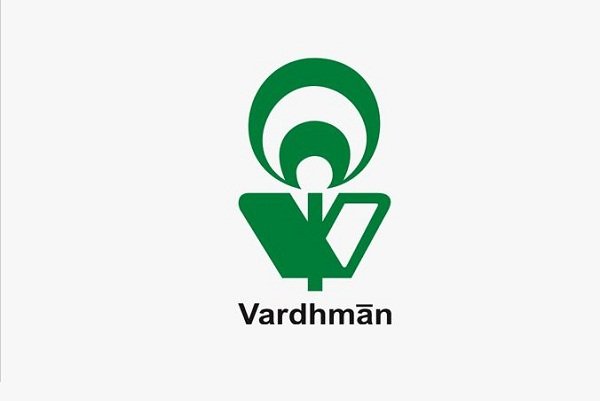 In the domain of textile industry this company is one of the pioneer leaders of this country. It is a renowned textile industry which has a annual turnover of approx 1.1 billion dollar. It has 25 plants in five states of india. It has also export authority to international countries such as Japan, Spain, and Germany, US, UK and many other African and Asian countries.
Website: www.vardhaman.com