Top 7 Best DTH Service Providers in India
DTH (Direct to Home) is the special service, whereby the subscribers are provided direct television channels and programs at their connections in all parts of the country, with the help of satellite signals. The special features of DTH service is excellent picture and sound quality, coupled with the convenience of being wireless (without any kind of cables, as in a cable TV connection). With the increase in demand of DTH connections in India, many DTH providers have emerged as key players here. The consumer needs to choose wisely amongst these service providers, considering factors such as picture quality, signal strength, pricing, packages, technology and equipment used by them.
Here is the list of best DTH service providers in India:
1. Dish TV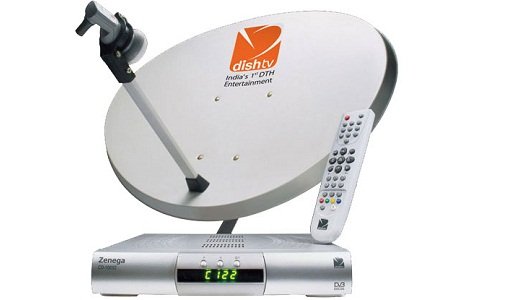 Dish TV is among the largest DTH service provider in India in 2015, which caters to more than 11.7 million subscribers in all corners of the country. A division of Zee Network Enterprise, it started its services in 2004 and provides an excellent television viewing experience with latest innovations like Electronic Program Guide, parental lock, interactive TV, movies on demand, games and 400+ channels.
2. TataSky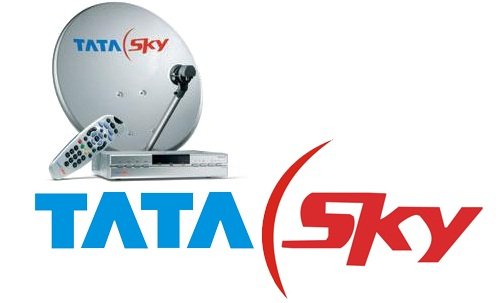 Featuring next on the list of best DTH service providers in India is TataSky, which was started in 2004, as a joint venture between TATA Group and 21st Century Fox. The service airs 281 channels, along with 25 HD channels and one 3D VOD channel, to a subscriber base of 13.5 million. The biggest achievement of TataSky is that it was the first DTH service provider in the country to make live telecast of FIFA World Cup 2014 first quarter final in 4K UHD.
3. Airtel Digital TV
One of the leading DTH brands in India is Airtel Digital TV, a venture of Bharati Airtel which began operating in 2008. The service offers more than 383 channels, including 25 HD channels and serves millions of subscribers all over the country. As of December 2013, it had a subscriber base of 9.1 million in the country, the credit going to its high quality service.
4. Sun Direct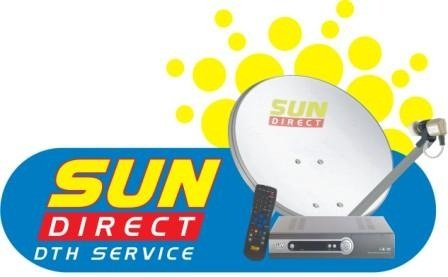 The next name on the list of best DTH service providers in India is that of Sun Direct, a venture of Sun Network, which was launched in 2007. Based in Chennai, it is the biggest DTH service provider in South India and also the first regional channels provider, which features Tamil channels. The channel had nearly 10 million subscribers in India at present.
5. DD Direct +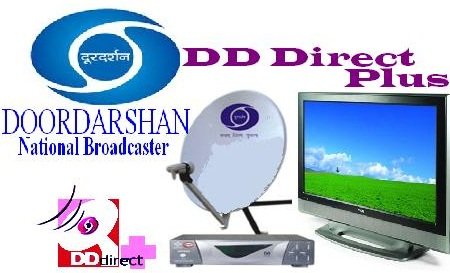 DD Direct + or DD Free Dish, as it is called now, is the only free to air digital service in the country, which is operated by the public service broadcaster Prasar Bharati (which we know as Doordarshan). This service broadcasts 59 channels in all, using Insat4B satellite and reached nearly 18 million subscribers all over the country, as in December 2013.
6. Videocon d2h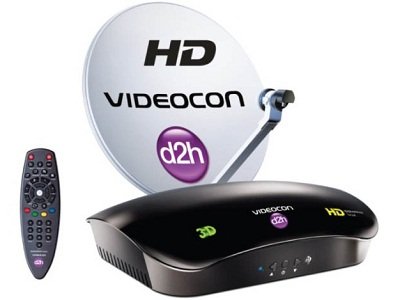 Videocon d2h, a venture of Videocon Group, entered the India DTH market in 2009 and has a current subscriber base of 11 million subscribers, as in January 2014. It has been acclaimed as one of the best DTH service providers in the country, thanks to its innovative technology and quality services.
7. Reliance Digital TV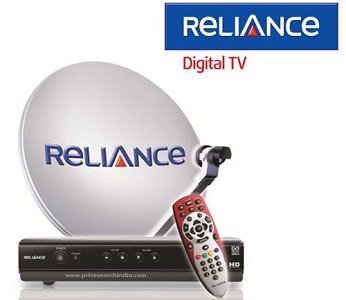 Reliance Digital TV is another popular DTH service in India, which was launched by Reliance Group in 2002. The service offers excellent picture and sound quality, catering to nearly 4.8 million subscribers all over India.
All these DTH service providers are committed to providing the best services to their subscribers in every part of the country. They have made it possible for Indian subscribers in the remotest of areas to get excellent television viewing experience.
How To Choose Best DTH Service Provider in India
Competition is very tough in every sector and industry, especially in the DTH Industry. There are numerous DTH service providers available in the market, which confuses the buyers to select the best option for them. But as a customer, you should be happy that due to tough competition in the market the service providers are reducing the charges to attract maximum customers towards them. Some of the top players of the Industry are TATA Sky , Dish TV, Airtel Digital TV, Sun DTH, etc.So here are few guidelines or tips which should be considered while selecting a DTH service provider for your entertainment.
Guidelines are:
Services: Compare the different plans and packages offered by the service provider. There is a huge variation in the packages and the plans offered by the different providers. You should carefully and in detailed research about these plans and packages to select the one which suits your budget and requirement the most.
Compare the prices: Compare the other costs associated while using the services. Tata Sky and Dish TV are considered the DTH under the high bracket range. Check the cost and installation charges of the dish before selecting any particular one.
Offers and Combo Deals: Check various combo offer packs offered by the service providers which helps in saving money in the long run. You can also wait for special deals and offers at the festive season. Tata Sky and Dish TV are the most famous and reliable service provider of the country where as Airtel Digital TV is the most affordable one.
Technology: Understand that technology used by the service providers decides the quality of the picture on your TV. So you should also select the service provider on the basis of technology parameters too. Some service providers like Tata Sky and Dish TV employs an MPEG2 type of technology for better transmission where as MPEG4 is used by Airtel Digital TV and Reliance Big TV which is better and an advanced technology.
You should consider the above mentioned points while selecting a service provider. Do not only compare the price factor while selecting a DTH operator.
Save
Save
Save